One of my close friends, for privacy sake we'll say his name is John, is just like every other college student. He goes to class, occasionally plays in club sports, and hangs out with his friends. He's a completely regular guy, but on the social media platform TikTok, John has over 103K followers. He creates funny content that so many people enjoy, to the extent where he has fans all over the country – including on his college campus. Another close friend of mine has 36.6K followers on TikTok and has used her TikTok platform to start her own personal brand on Instagram, where she has gained over 25K followers. Now, she collaborates with different clothing brands and helps promote sports events in downtown Detroit. TikTok has made it easier than ever for anyone to become internet famous, which has completely changed how we view and use social media. How did TikTok's algorithm make the platform so successful? How does this make it easier to become successful ourselves? How did it change marketing and public relations strategies for businesses?
The Internet's Best Algorithm
As soon as you open TikTok, you're taken to the for you page, also known as the FYP (For You Page).  It's full of everything that is, quite literally, for you. Everything you like, watch, save, and send is documented in the app to create the perfect stream of videos for you, with a dash of what's popular and trending. The deeper you go into the app, the more the algorithm pushes boundaries to find more videos that will interest you. No other platform is so specifically designed for YOU, which is why TikTok is one of the most successful apps in the western hemisphere. On the creator side regarding the algorithm, whatever video you post will show up on at least one person's FYP. If they like it, the algorithm will find other groups of individuals with similar interests and out your video on their FYP, which can go on and on. Depending on the hashtags you use, the TikTok "sounds", and what's popular, it's very possible you video will gain a decent amount of views and likes.
"TikToking" Successfully
How do people such as John become so successful without any previous fame? A majority of TikTok's users are Gen-Z young adults and teenagers. They love fast trends and things that don't require too much thinking, so when it comes to content you need to be smart about how long and complex your post is. In order to gain followers and attention, you need to keep up with trending hashtags, sounds, and topics. Checking the explore page of TikTok is an easy way to find out what's trending. The videos and content posted can't be too time consuming either. Gen-Z has a very short attention span due to growing up with social media and electronics, so your content should try and be no longer than 3o seconds. It's also important to know the most popular times people are on the app to post on TikTok. For example, Friday's most popular time for TikTok is between 1:00pm-3:00pm, so posting around 2:00pm would be most effective. Lastly, posting consistently is key. Uploading content once every month on inconsistent days isn't going to get you very far. Posting at least three days a week will help get your account out there more, which eventually will lead to at least one of your videos taking off.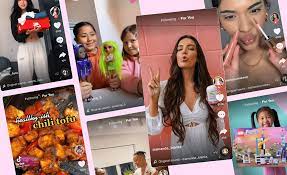 PR and Marketing the TikTok Way
When it comes to PR and marketing in this day and age, it's important to have a social media presence and stay relevant. What does this mean for companies regarding TikTok? If a company or brand doesn't already have a TikTok account, they're wildly behind. Creating ads on TikTok with the right hashtags will help get a brand's advertisements and campaigns out and public faster than any other platform can. Another great strategy, maybe even the best when using TikTok, is third party endorsements with TikTok influencers. According to the Morning Consult's Influencer Report, 50% of Gen-Z are influenced by influencers and trust them when it comes to reviews, and another 50% say they make purchases based off of what influencers say, preferring relatable influencers over celebrities. TikTok has such an influence over what consumers buy, that there's an actual hashtag for it; #TikTokmademebuyit. Some brands that have been extremely successful with third party endorsements through TikTok are Dunkin' Donuts with TikTok Influencer Charli D'amelio, Kill Crew's gym company with multiple "gym-tok" influencers, and Chipotle (the most followed food brand on TikTok) with TikTok influencers such as Vinnie Hacker and David Dobrik. Having a third party endorsement is vital when it comes to promoting your brand on TikTok. So many small businesses have taken off due to using third parties to promote their products and/or services.
Changing the Game
TikTok has completely reshaped the way we use social media not only for ourselves individually, but for our companies and brands as well. Granted, it's easier said than done to gain popularity and potentially become famous, but with the rise of TikTok it's a lot easier to do than before. If individuals I know personally can gain 100k followers, with the right will power and content anyone can. Staying consistent and using smart tactics will get you farther than you think.
Sources:
Fedorenko, A. (2022, October 7). How To Become TikTok Famous in 2022 | Grow Your Following Now. https://insense.pro/blog/how-to-become-tiktok-famous-in-2021-grow-your-following-now
Hern, A. (2022, October 26). How TikTok's algorithm made it a success: 'It pushes the boundaries.' The Guardian. https://www.theguardian.com/technology/2022/oct/23/tiktok-rise-algorithm-popularity
How Chipotle Became The Most Followed Food Brand on TikTok. (n.d.). https://rightmetric.co/insight-library/how-chipotle-became-the-most-followed-food-brand-on-tiktok
Landsberg, N. (2022, September 16). Best Times to Post on TikTok for 2022. Influencer Marketing Hub. https://influencermarketinghub.com/best-times-to-post-on-tiktok/
Morning Consult. (2020, April 30). Influencer Report. https://morningconsult.com/influencer-report-engaging-gen-z-and-millennials/
Quin, R. M. (n.d.). Video killed the Instagram star? The rise of TikTok influencers for brands. https://resources.audiense.com/blog/video-killed-the-instagram-star-the-rise-of-tiktok-influencers-for-brands
Sutevski, D. (2022, April 19). How TikTok Is Changing the Social Media Marketing Game. Entrepreneurs Box. https://www.entrepreneurshipinabox.com/32093/how-tiktok-is-changing-the-social-media-marketing-game/